L'atelier Hoche, an atypical 265m² business space in Deauville
Deauville is an internationally renowned seaside resort offering a wide range of activities on land and at sea, so it's not hard to find the one that will make your seminar in Deauville an exceptional break! To help you unite and motivate your staff, we can suggest quality partners to organise your team-building events. There's a wide range of possibilities: a trip to the seaside, a discovery rally, motoring, horse-riding, golf or other challenges.
Formerly a car workshop dating back to the 1930s, the Atelier Hoche has been completely refurbished in the light-filled spirit of a covered market. It offers a space conducive to reflection and work meetings in a modern setting designed to adapt to all your needs.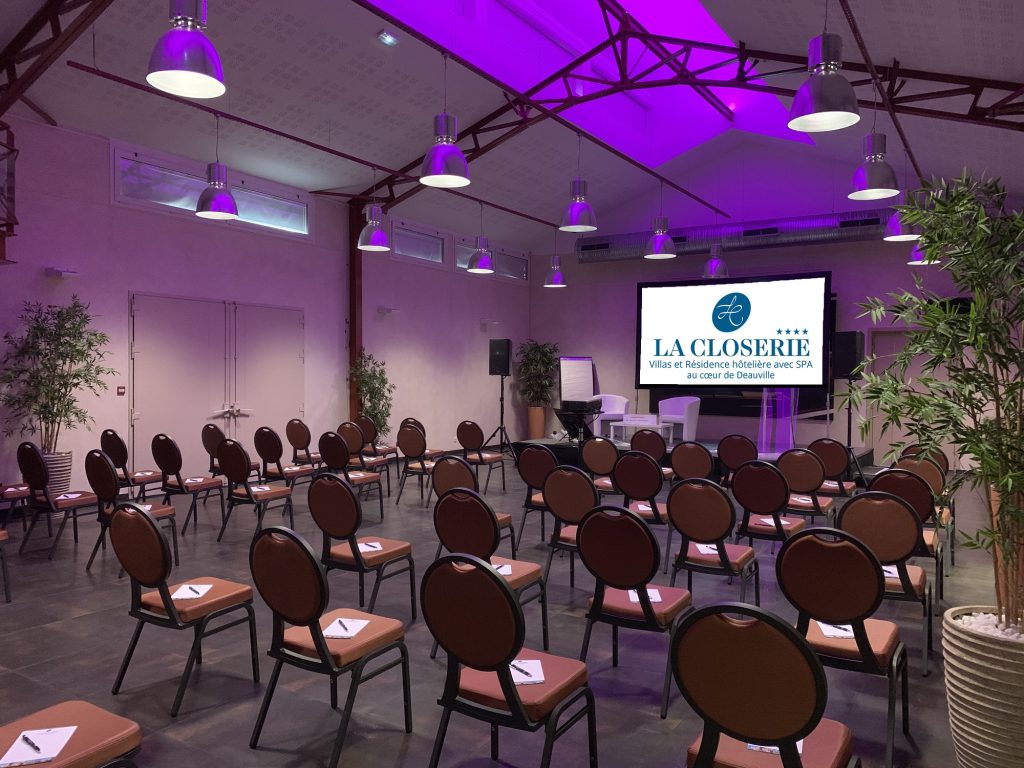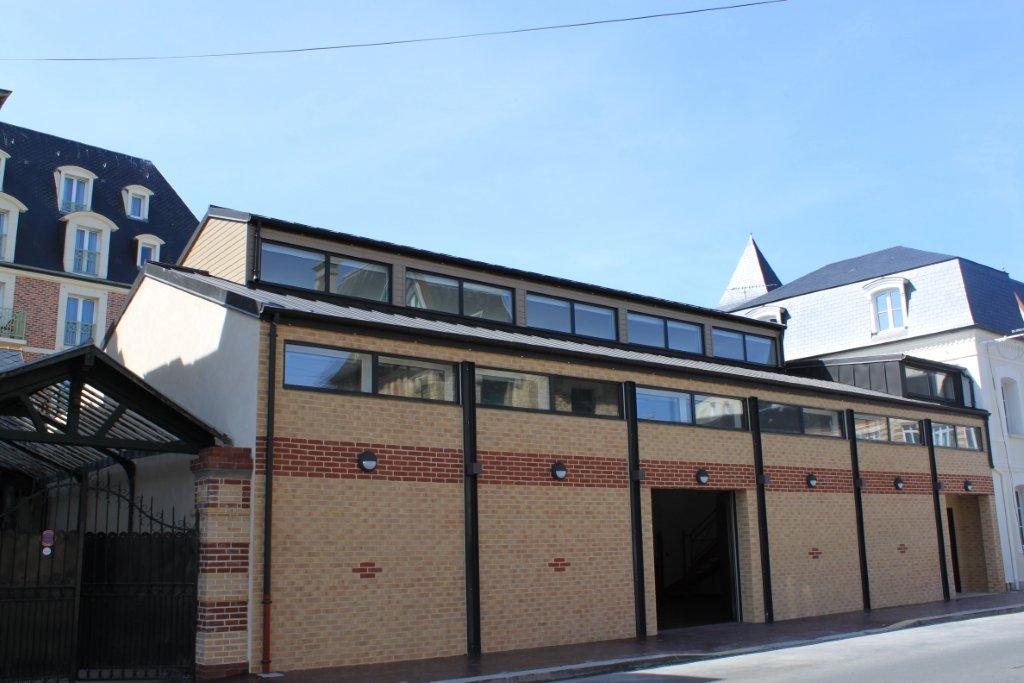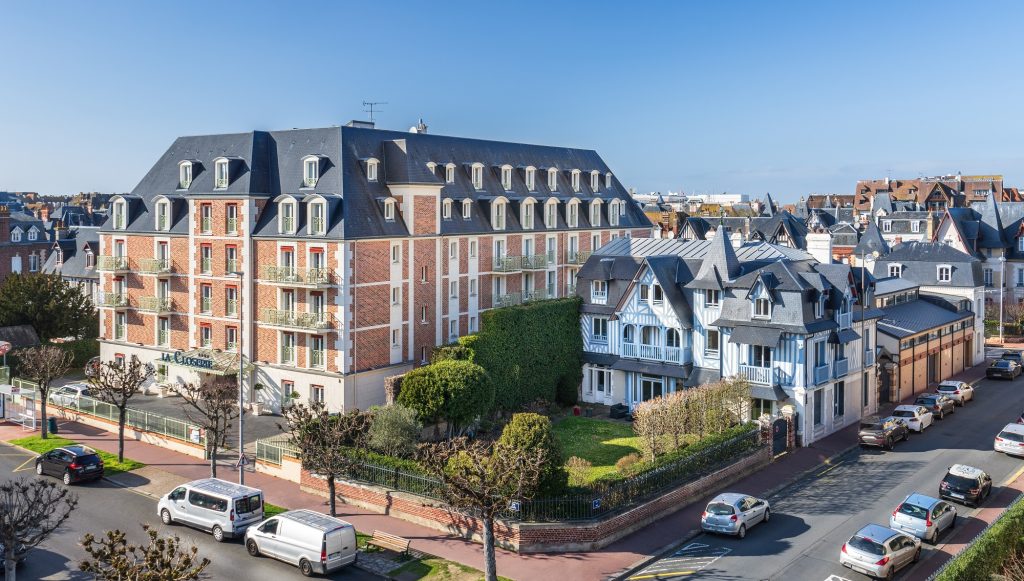 A modular space for your seminars and team-building events
The Atelier Hoche, adjacent to La Closerie Deauville, is designed to offer you maximum efficiency at work, as well as a convivial setting for your Deauville seminar or any other business event. The 265 m² of daylight can be divided into 4 areas ranging from 40 to 145 m², and can be used for private events, allowing you to organise tailor-made events.
The team at La Closerie can help you organise your event, offering residential seminar packages or study days to suit your budget, all in an original setting in a prime location in Deauville. 55 € excluding VAT for a study day and 150 € excluding VAT for a residential package.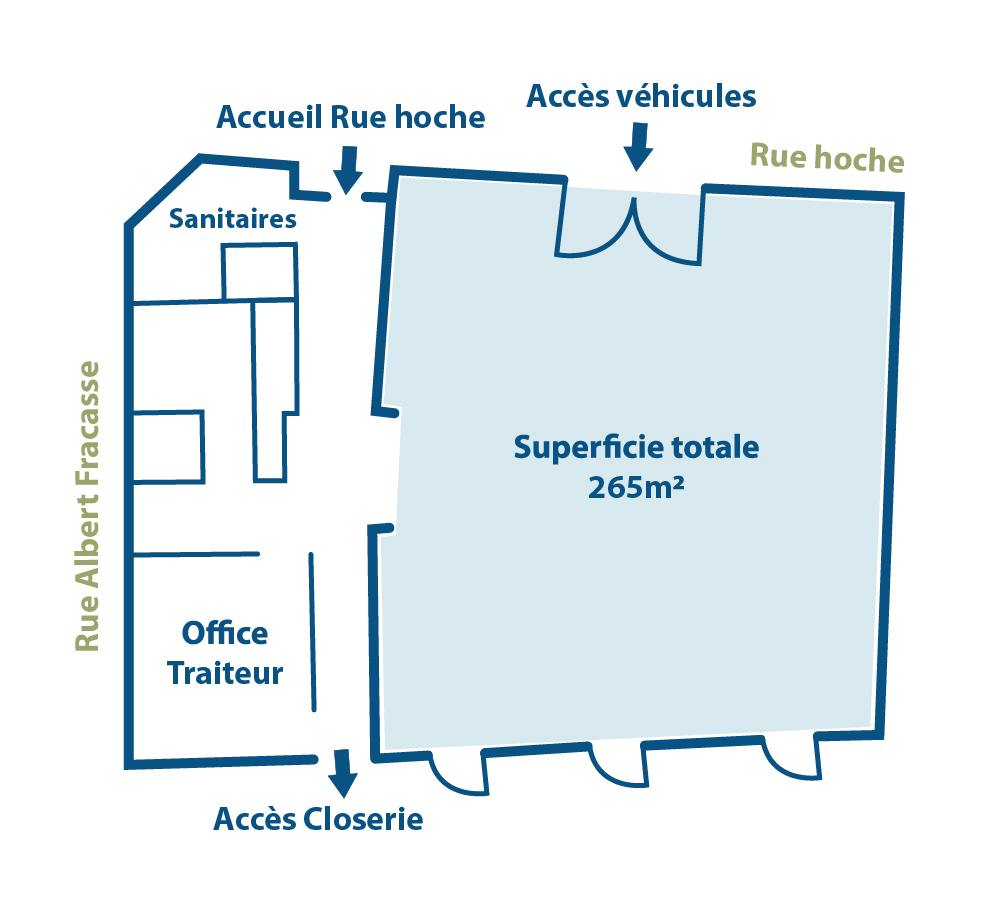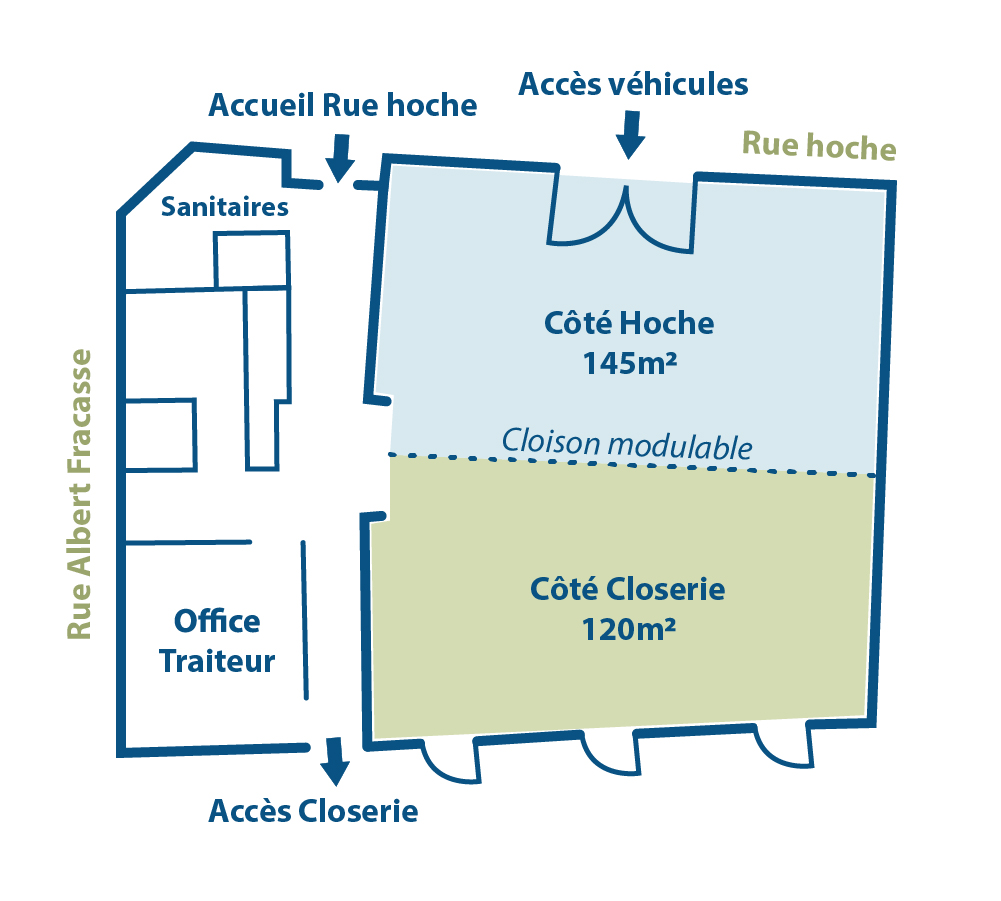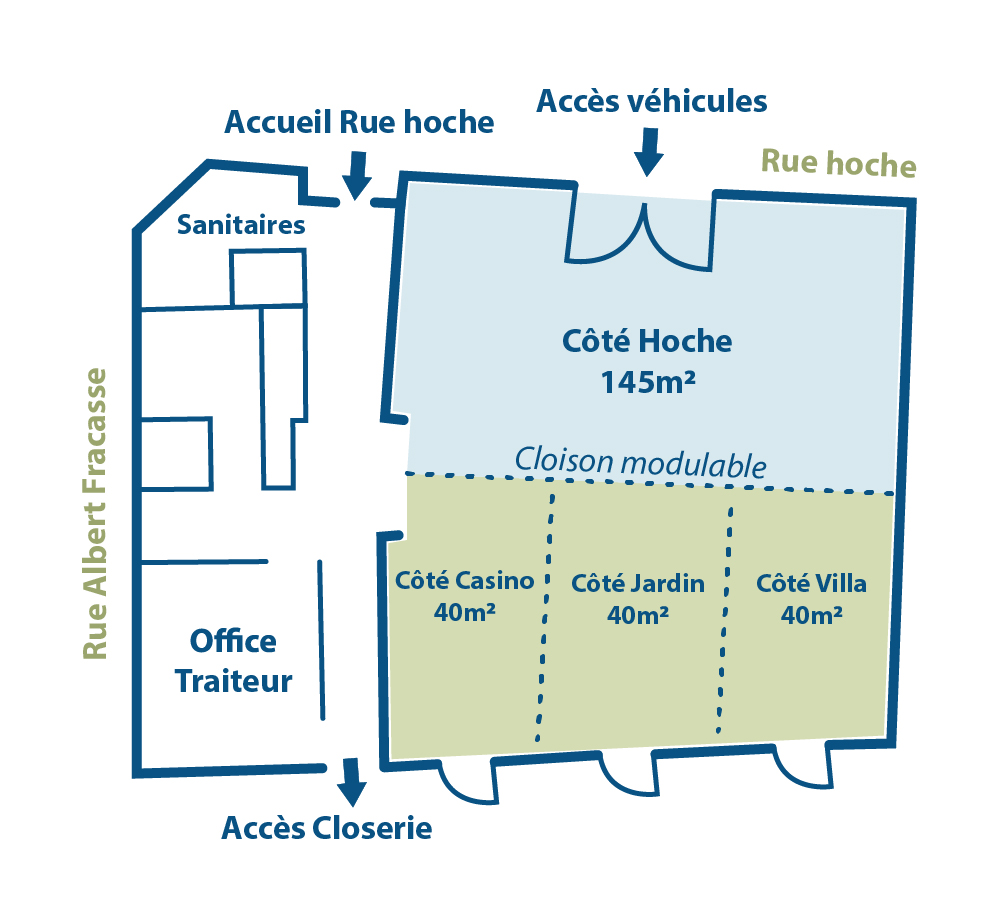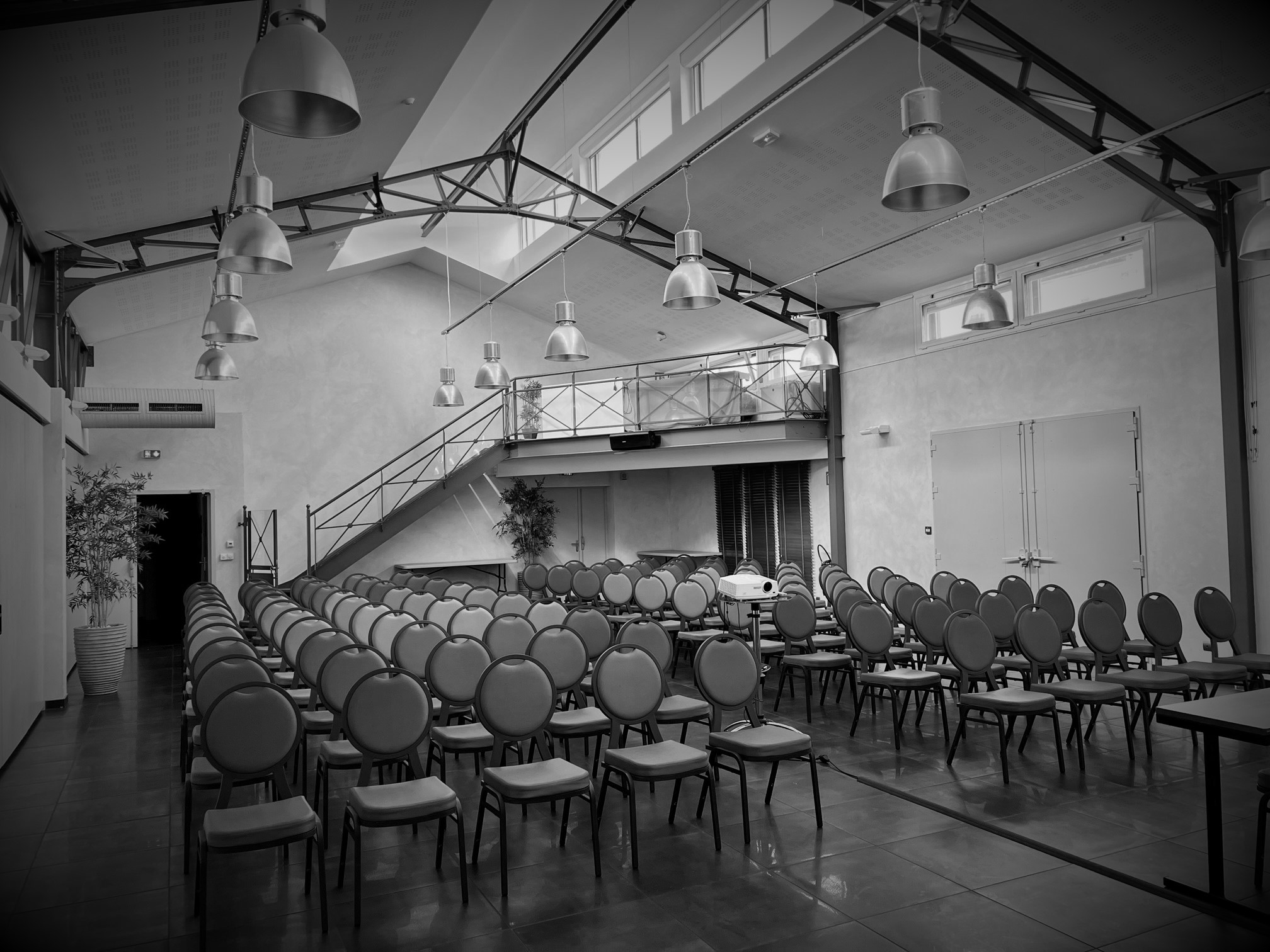 An exceptional setting for your receptions
Ideally located within walking distance of all of deauville's points of interest
The uncluttered, loft-style decor is perfectly suited to your receptions in the centre of Deauville, just a stone's throw from the beach, church and town hall. Whether for a wedding or any other family function, l'Atelier is a unique and magical place, equipped for every type of event.
Restaurant and catering service
The studio can accommodate up to 300 people for cocktails and cater for up to 200.
It has a 35 m² catering office with independent access and a catering car park, giving you a free choice of catering solutions. On request and according to your budget, we can help you with your project and offer you a selection of renowned caterers in Normandy. We can provide you with a tailor-made layout and all the equipment you need, including round tables and chairs.