What to do around Deauville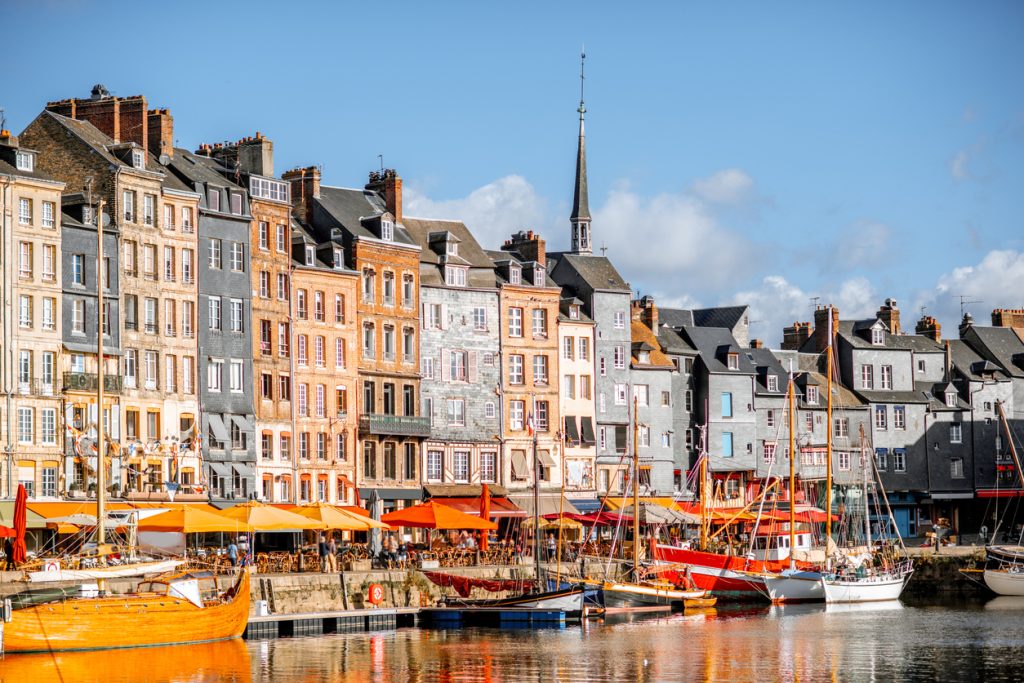 Deauville is a magnificent little coastal town, but the surrounding area is just as charming. Here's a look at what you can do in and around Deauville.
It doesn't take much effort to love Honfleur! Painted by Boudin and Monet, Honfleur leaves visitors spellbound. Don't miss: the Vieux Bassin, the historic port founded by Colbert, the Quai Sainte-Catherine with its tall, narrow houses, the salt lofts, the art galleries and the church of Saint-Catherine, the largest wooden church in France, with its separate bell tower.
Separated from Deauville by the Touques River, Trouville offers a different face with its bustling fishing port. The seaside architecture of the villas blends perfectly with the fishermen's houses of the narrow streets in the centre (over 2 km of passageways and cul-de-sacs). The casino and fish market are the most emblematic buildings.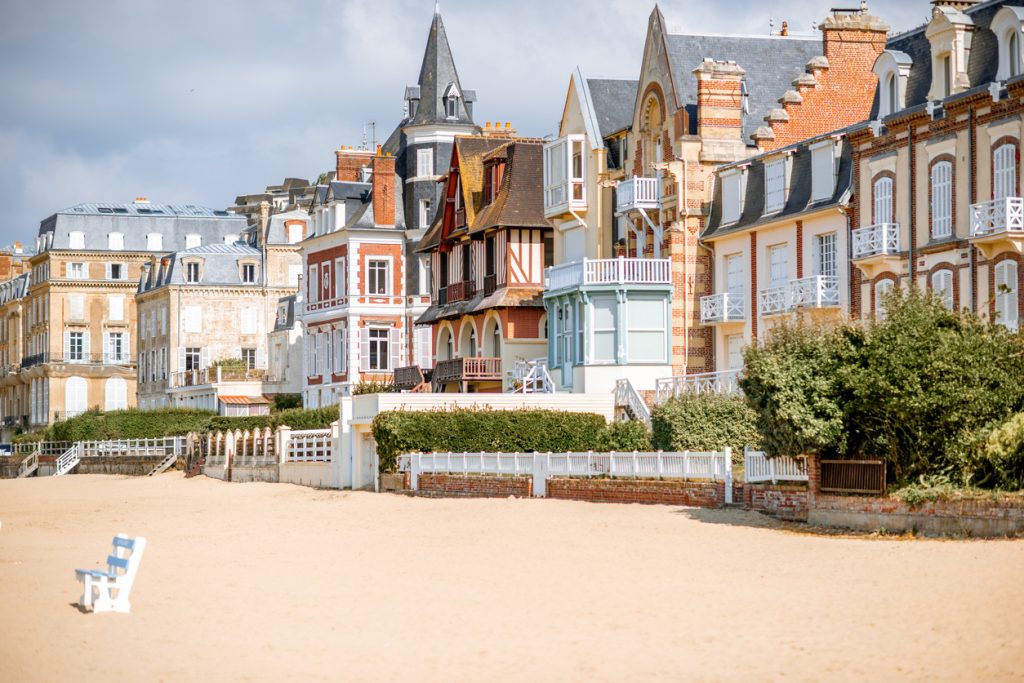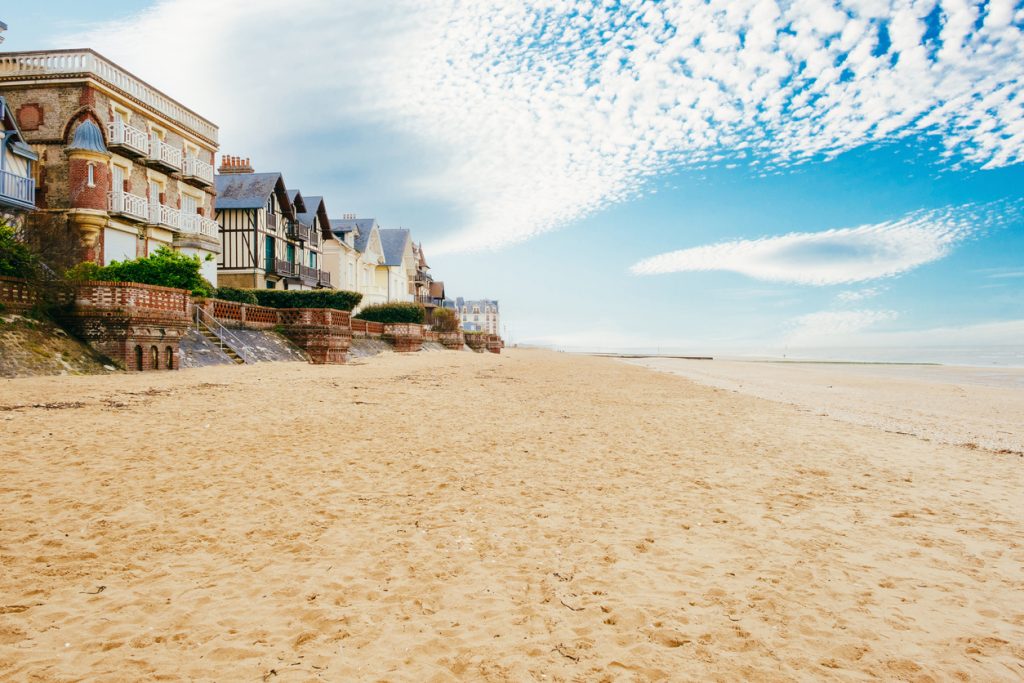 Houlgate is a small town on the Côte Fleurie, where coastline and countryside rival in charm. It is one of the finest examples of Norman seaside architecture. Its Belle Epoque villas are an invitation to a holiday. Just 15 km from Deauville, Houlgate was one of the first seaside resorts on the Normandy coast, thanks to the beauty of its fine sandy beach, surrounded by hills.
Just 20 km from Deauville and our apartment hotel, Cabourg is a seaside resort renowned for the fine sand of its 4 km beach and the Belle Epoque atmosphere made famous by Marcel Proust in "In Search of Lost Time". The villas of the Parisian haute-bourgeoisie and aristocracy added to the charm of the small town.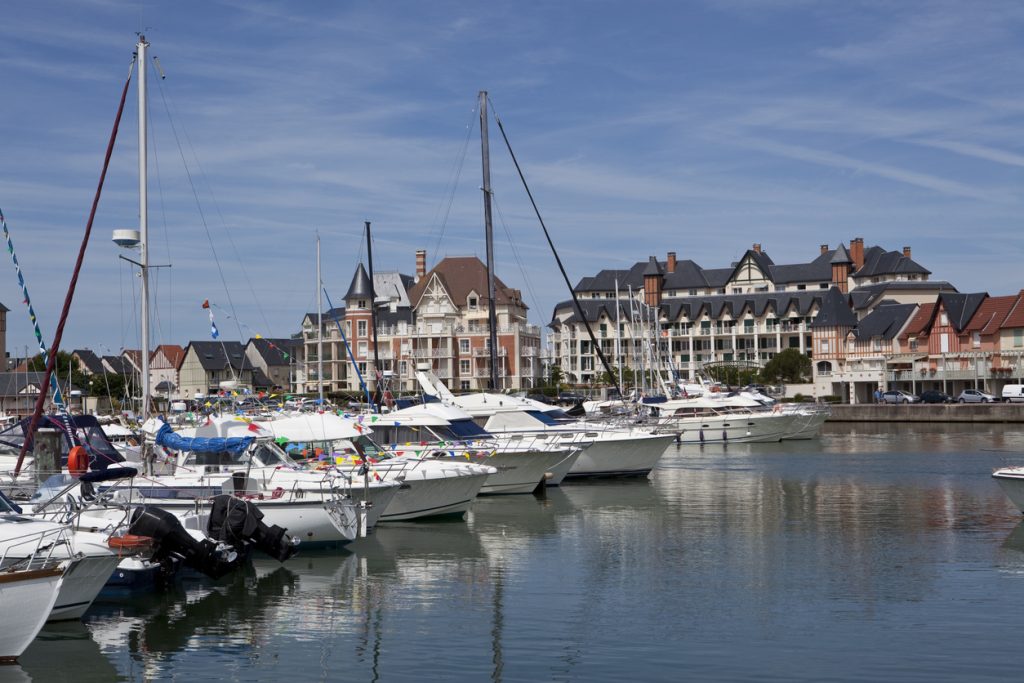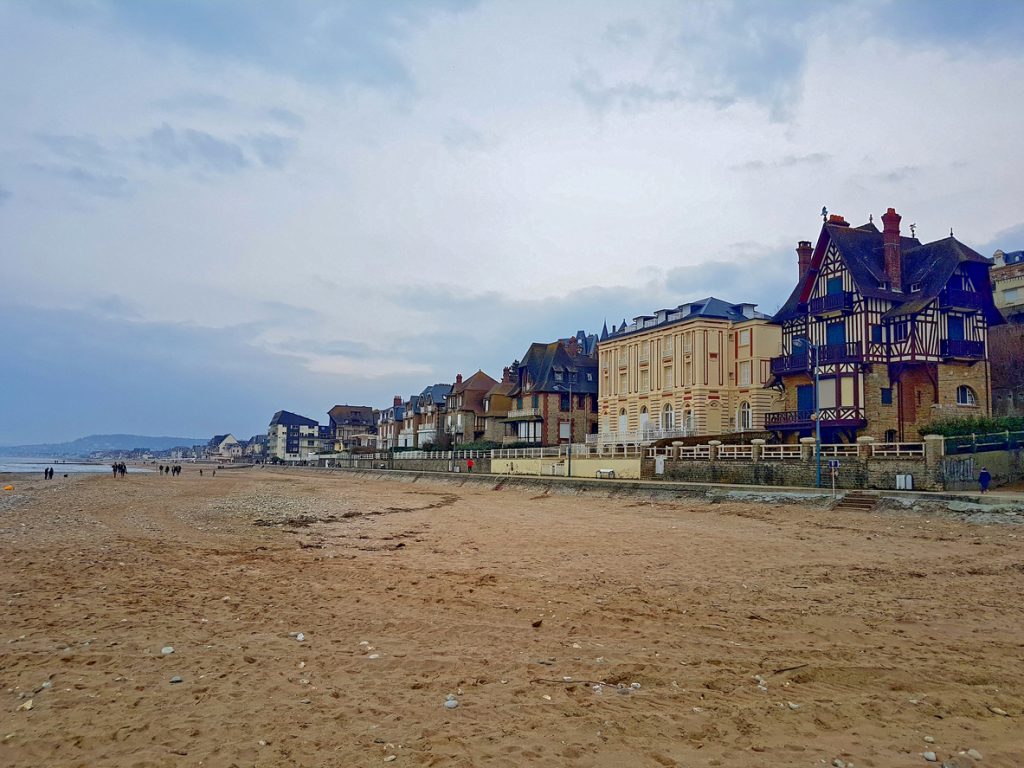 Not far from Deauville, Villers-sur-Mer owes its charm to its lively summer scene, its immense beach and its rugged, wooded hinterland, criss-crossed by footpaths leading down to the heart of the town. You can also immerse yourself in the world of Norman dinosaurs at Paléospace, a museum dedicated to palaeontology for all the family.